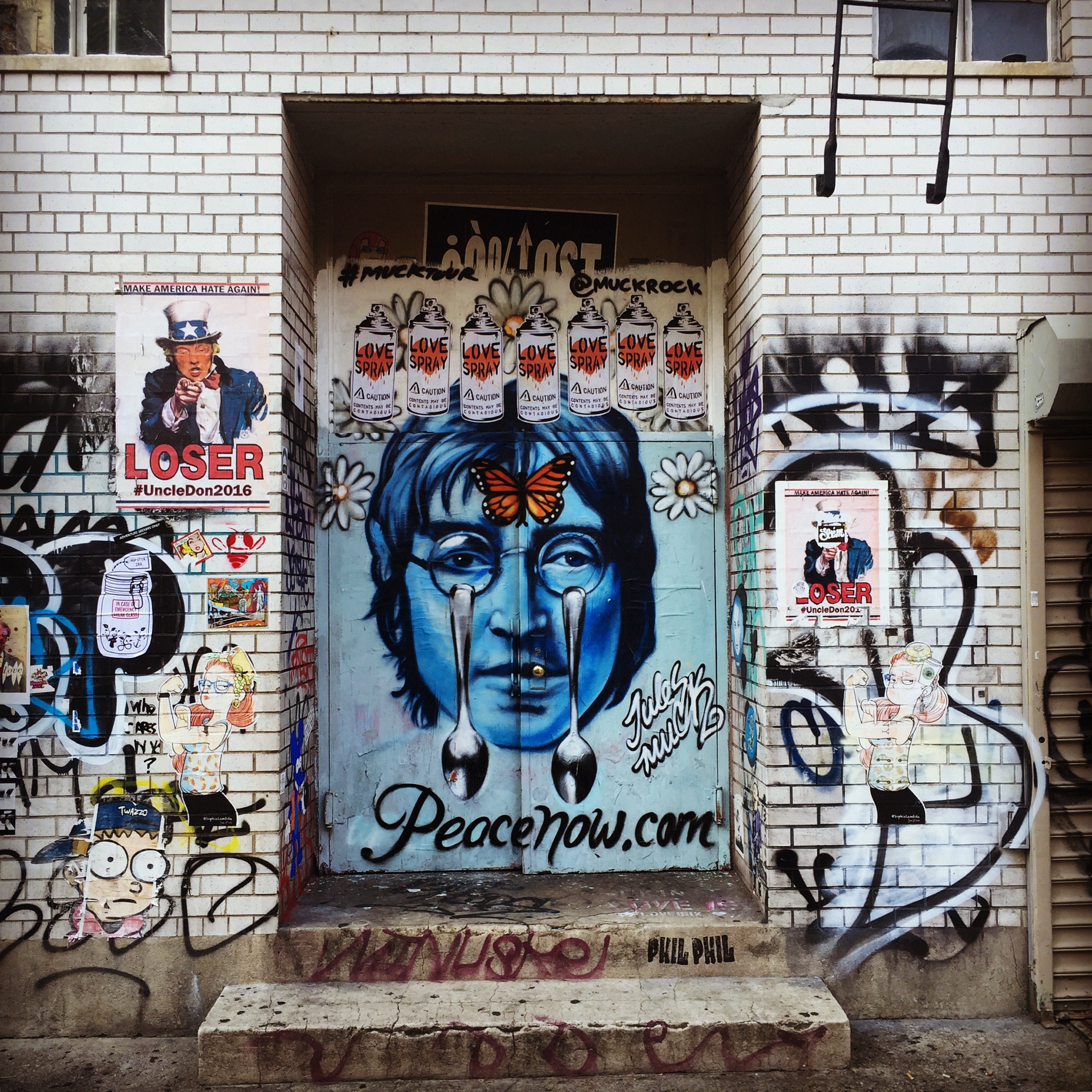 Doc Hollidays
Call it what you will, anti-Manhattan watering hole, dive bar or anything else, Doc Holliday's is without doubt one of my favorite bars. Achingly real, it never fails to remind me of my old neighborhood on Westbourne Grove, Notting Hill. Among the many things I adore about this bar are the graffiti laden bathrooms and the many handwritten signs behind the bar, not least the one stating "you can take your sense of entitlement elsewhere". That's my Doc Holliday's!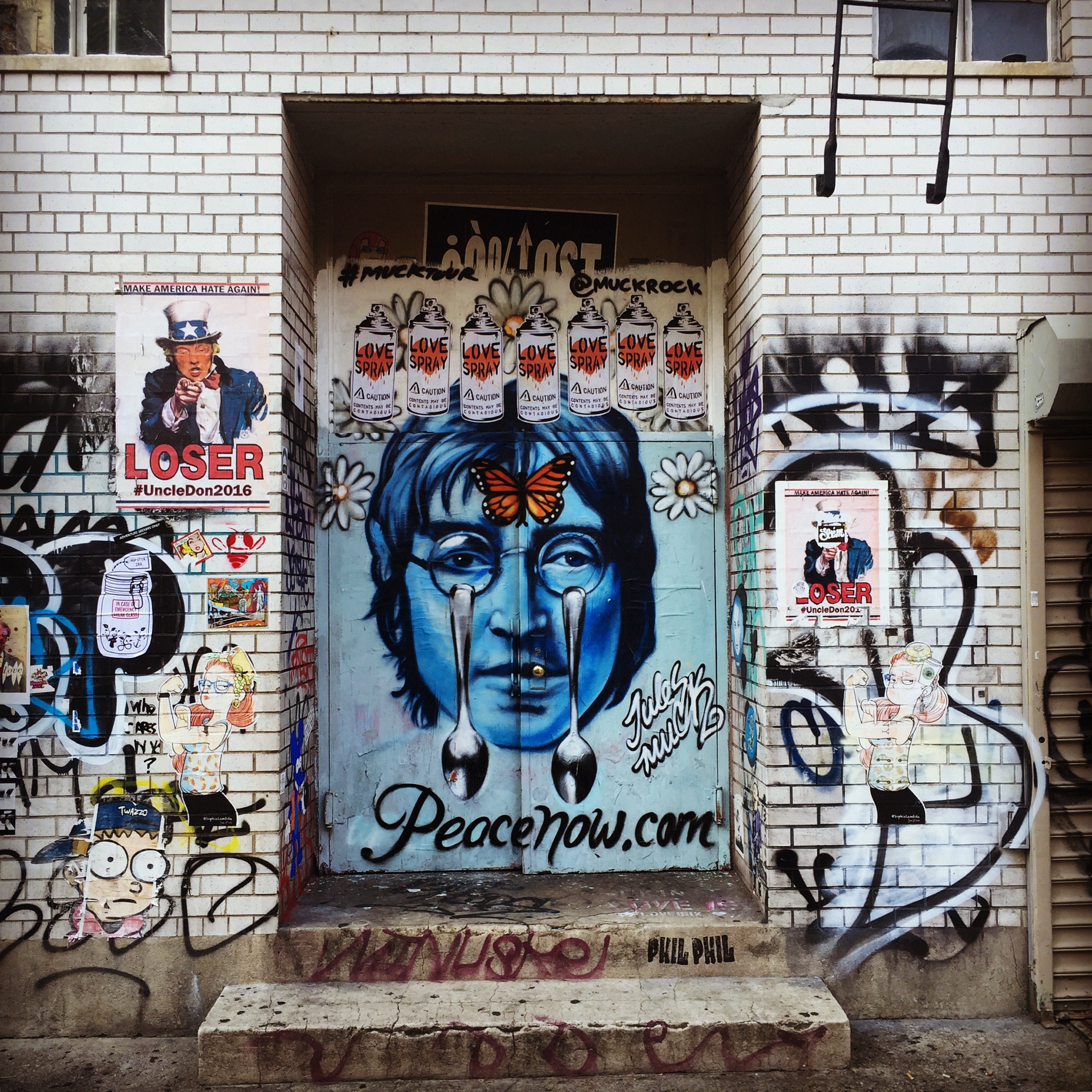 Peace
This photo was actually taken just outside the East Village but is a personal favorite that reflects some of the East Village essence. Taken in the early summer of 2016 before Donald Trump secured the Republican nomination the photo captures the dichotomy of the political scene at that time.
East Village Cheese
The caption to this photo on my Instagram feed reads "The East Village is the cracker to my cheese. I want MANY MORE crackers!!!". East Village cheese is one of the many legendary local businesses who're struggling to stay alive, yet give so much vibrancy and character to the streets of the East Village. This street, 7th, between 1st and 2nd Avenues is one of many blocks I love in this vicinity of the East Village.
The La Newyorkina Kiosk; Astor Place
This is one side of the La Newyorkina kiosk at Astor Place. The very cool mural was created by Mexican artist, Maria Antonieta Canfield. La Newyorkina produce gorgeous Mexican sweets including paletas, ice cream, chamoyadas and pan dulce.
Astor Place Subway Station
One of the oldest stations on the New York City subway network. The pillars display two station names, Astor Place and Cooper Union. There are also mosaic tiles through the station depicting beavers, a reference to John Jacob Astor and his involvement in the fur trade.
McSorley's Old Ale House
McSorley's Old Ale House, generally known as McSorley's, is the oldest "Irish" tavern in New York City. Located at 15 East 7th Street, it was one of the last of the "Men Only" pubs, only admitting women after legally being forced to do so in 1970
Jim Power - The Mosaic Man
It is an understatement to say Jim Power 'The Mosaic Man' is a celebrity and legend of the East Village. I had the honor of working with Jim during the 2016 project to restore and return seven of the Mosaic Trail light poles to the newly redeveloped Astor Place. A Vietnam veteran, he created the East Village Mosaic Trail after returning from war. To find out about Jim and the Mosaic Trail, click here.