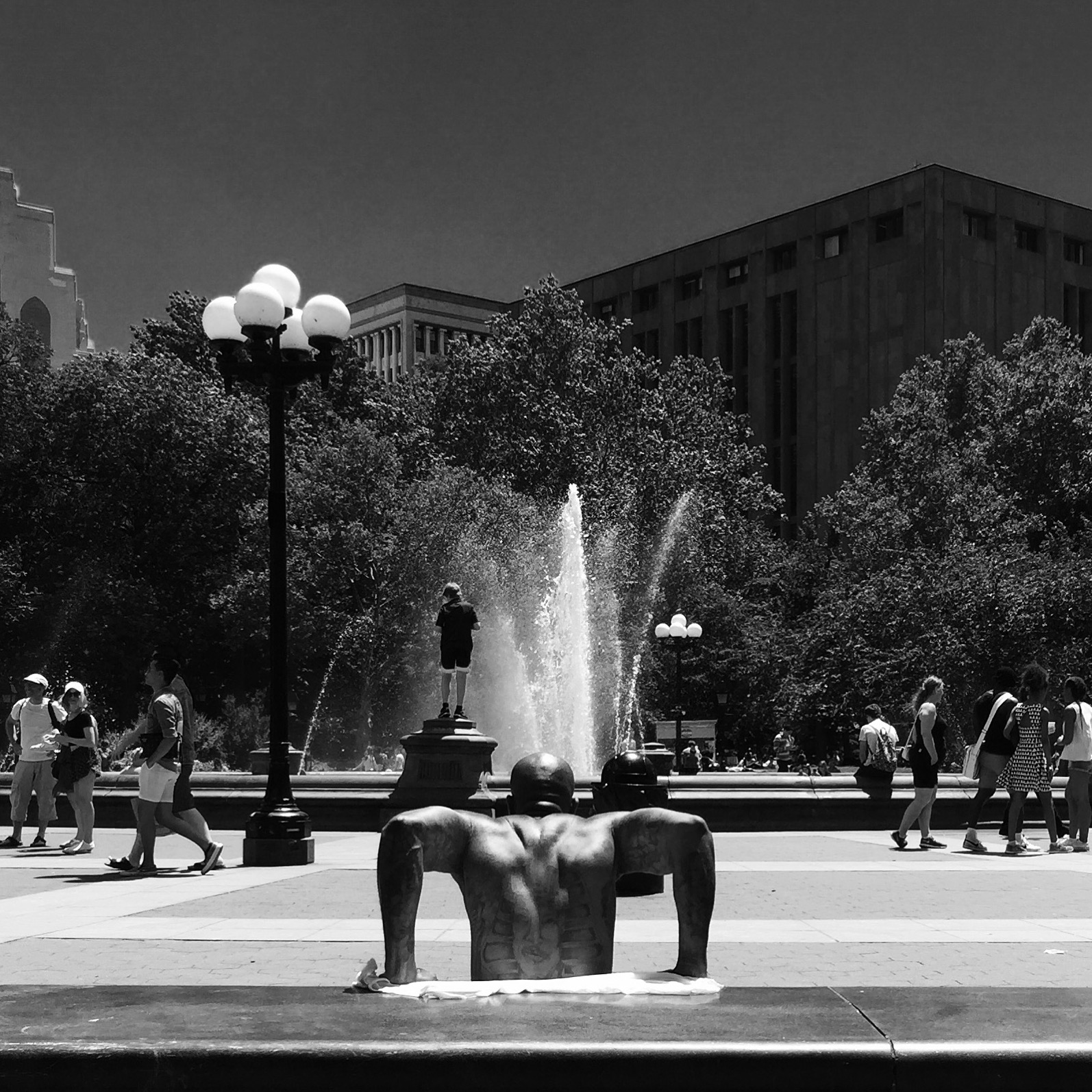 Washington Square Park, Greenwich Village
An unseasonably mild day, two days before Thanksgiving 2017. In the distance the "Good Fences Make Good Neighbors" installaton can be seen in the center of the Washington Square Arch.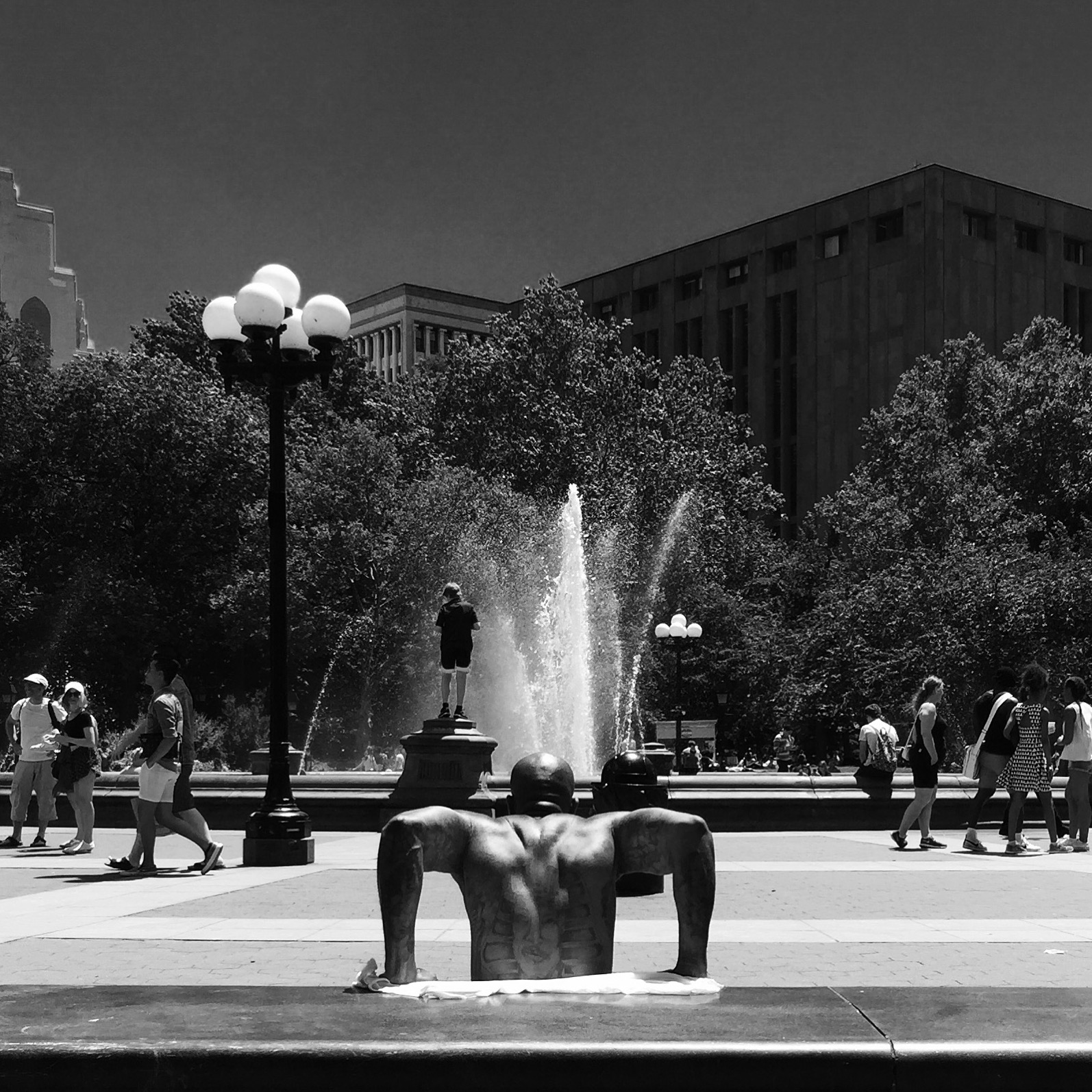 Washington Square Park
Once a week I call my family in rural Watton, East Yorkshire back in my native U.K., more often than not I make this call from Washington Square Park, an epicenter of street performers, artists and people just doing what they're doing. One such moment in Summer 2016 was this guy just doing his workout! During these calls with my mom, I love the sheer juxtaposition of both our environments!