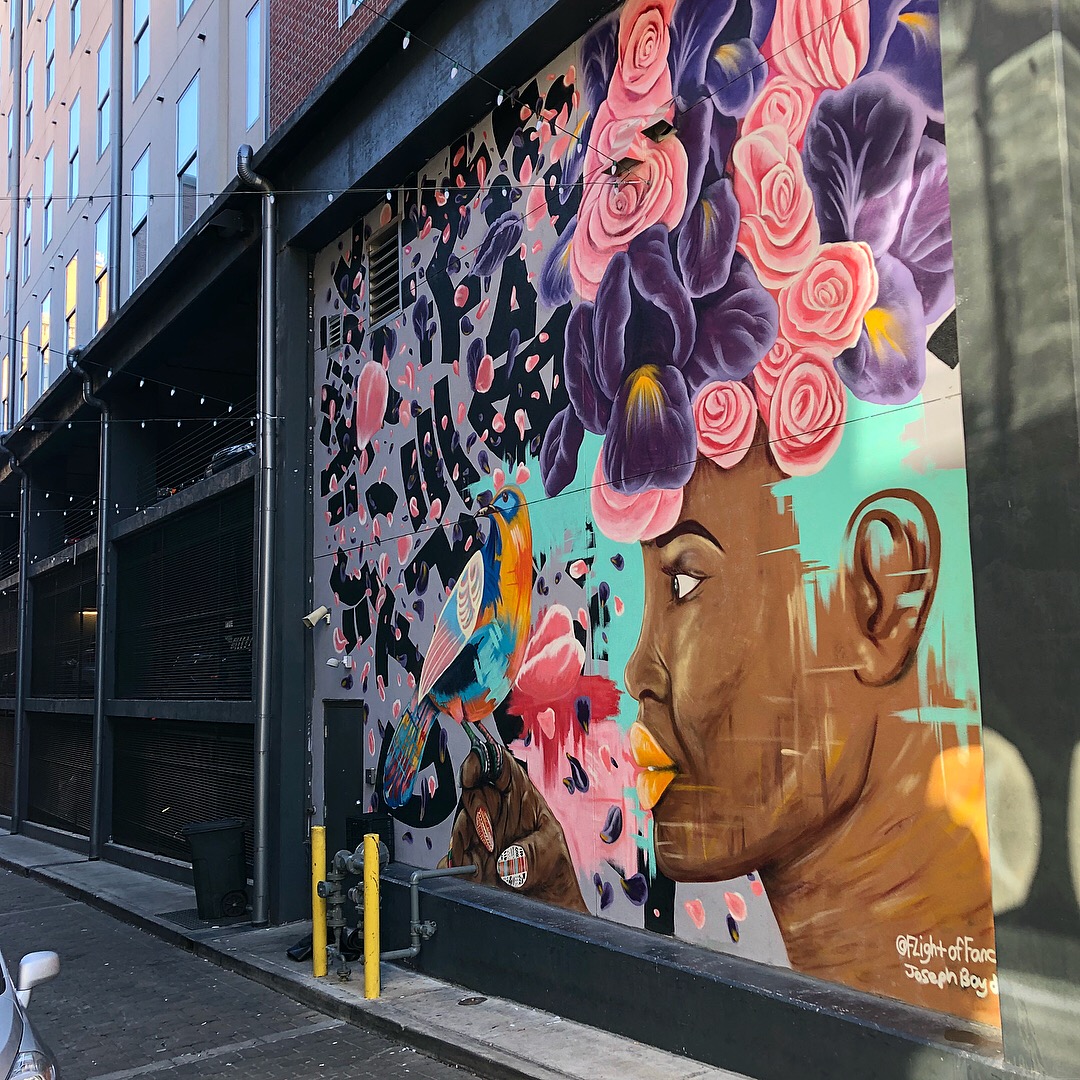 Upstanders - Memphis
The "Upstanders" mural opposite the Lorraine Motel, where MLK was assassinated featuring prominent social justice figures. Mural by Columbian artist, Nelson Gutierrez.
I Am A Man - Memphis
"I am a Man" by @marcellouslovelace depicting the 1968 march by Memphis Sanitation workers, during their strike about racial discrimination and dangerous working conditions.
1968 - Memphis
"1968" by @donlifted depicting Memphis' huge role in the history of the civil rights movement. Located in the very cool Barbaro Alley aka Artery Alley
Soul Color - Memphis
"Soul Color" by @marcellouslovelace celebrating the music history of Memphis. This mural is located in "Artery Alley", aka Barbaro Alley.
South Main and Pontotoc Mural - Memphis
Created by George Hunt in 1983, this mural is located on S. Main St. It's hard to find any real background information about this beautfully aged mural, any pointers are welcome! Hit me up my contact button!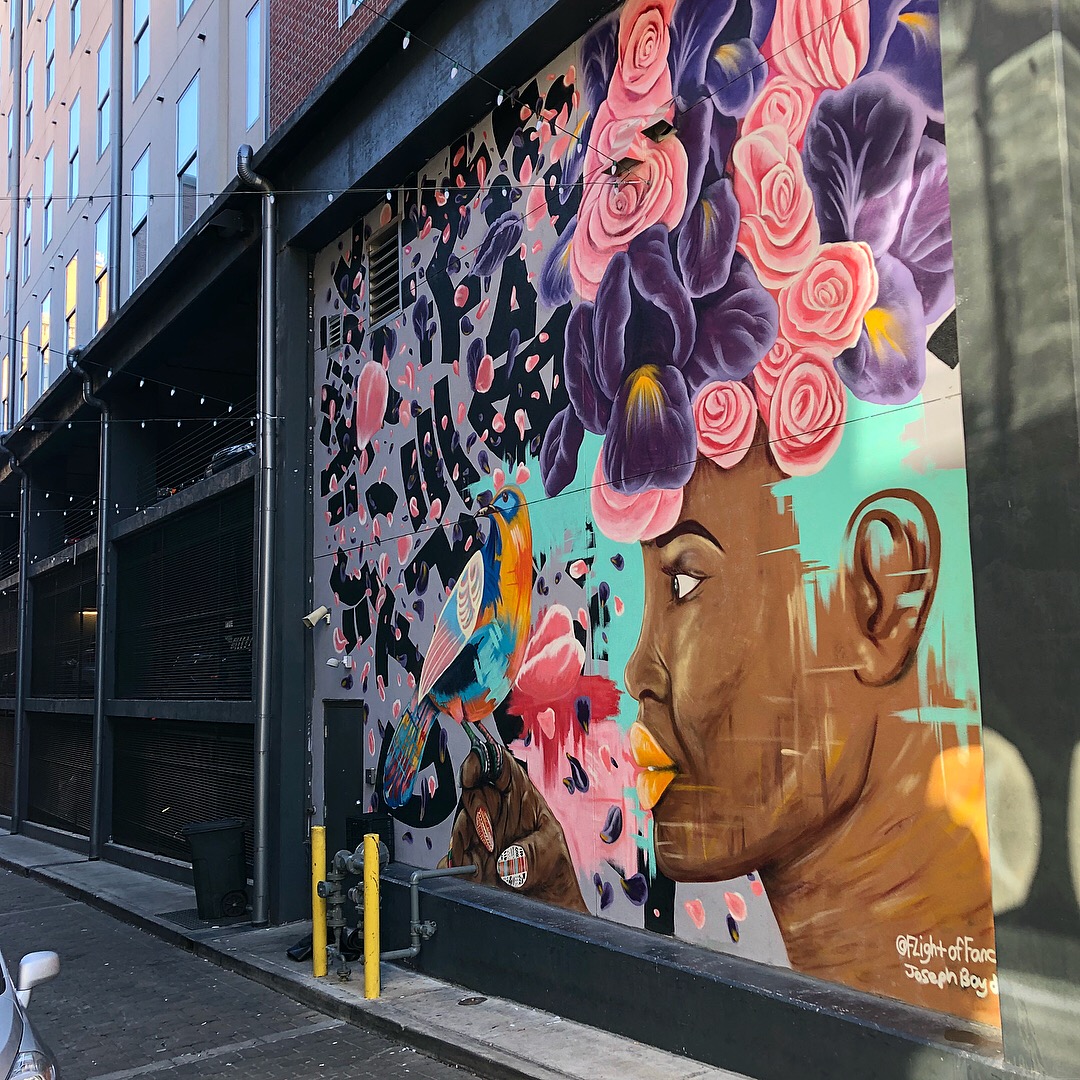 It's Beautiful Where You Are - Memphis
Created by Memphis based Joseph Boyd to celebrate to contribution of women to humanity. In the words of the artist "we wouldn't be here, or survive without them. Located on Aldos Pizza, S. Main Street, Memphis.
The History of Civil Rights in Memphis
Created by Micheal Roy and Derrick, the "History of Civil Rights" in Memphis adorns six floors of the parking lot on the corner of MLK and South Main St. Check out the back story of the mural here.
The Sound of Memphis - Memphis
Painted in 2016 by Damon Lamarreed and Pugs Atomz the mural is located on Main St. Memphis. It portrays black man carrying a guitar with a case covered in stickers depicting various Memphis landmarks and logos. Some logos included are the Lorraine Motel, I Am A Man, and Sun Studio.
Check out this really cool video showing its creative process!
A Day in the Life - Memphis
Created in 2016 by the "Assassin Duo", Joseph Boyd and Jammond Bullock "A Day in the Life" depicts the daily goings-on of Memphians in many bright colors. There are also many butterflies throughout the mural!